first things first...
I'm still praying for $2500 Dollars for outreach!!!! Due next week!!
This coming saturday we are going to have a walk-a-thon! heres the info..feel free to join in even though you may not be here for the walk!

heres the actual document:

Hike-a-thon

At the end of June, the April Disciple Training School will be going on outreach to Indonesia and the Philippines. To raise money for this trip we have planned to go on a hike-a-thon around the Swan River here in Perth, Australia, on the 31st of May. We will be walking between 15 and 20 km's and we would like you to consider supporting us with either a donation per km we walk or a one off amount. Thank you for your willingness to participate in this fundraiser, we really appreciate your support!

All we need is your Name, per Km, donation.

Its just a fun way to try to raise some money!! =] let me know if you would like to donate!







Now the fun part of my blog...UPDATE!!

Heres a late birthday song to my momma...Its a traditional song here at YWAM-perth...kinda like the red-robin song back home!


HAPPY BIRTHDAY MOM!



I went on a long kangaroo hunt!!!
(for the first time ever)


This is the group that went



sweet picture of me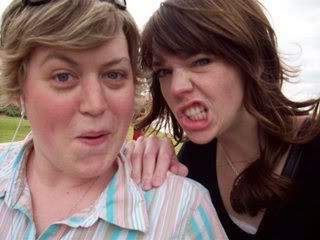 Natalie (one of my 3 roomies) and i being silly!




not to mention it took us 40 min to find them!!!
We were very sad!!!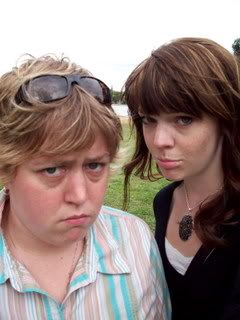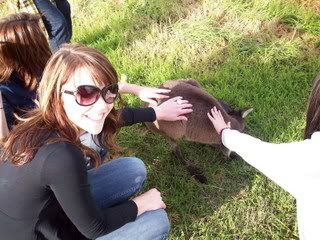 MUFFIN!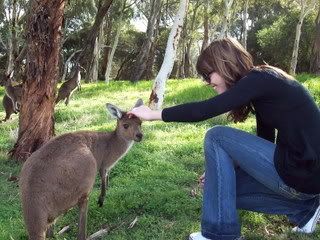 I wanted to take him home!!


Me petting ROO!!!! SOoo precious!



We ended up gettin lost and danced in the rain (except that was the 2nd time i've EVER seen it rain that hard!!!!!!)

OVERALL


GOOD weeekend enjoy the photos!!!
Love and miss you all!!